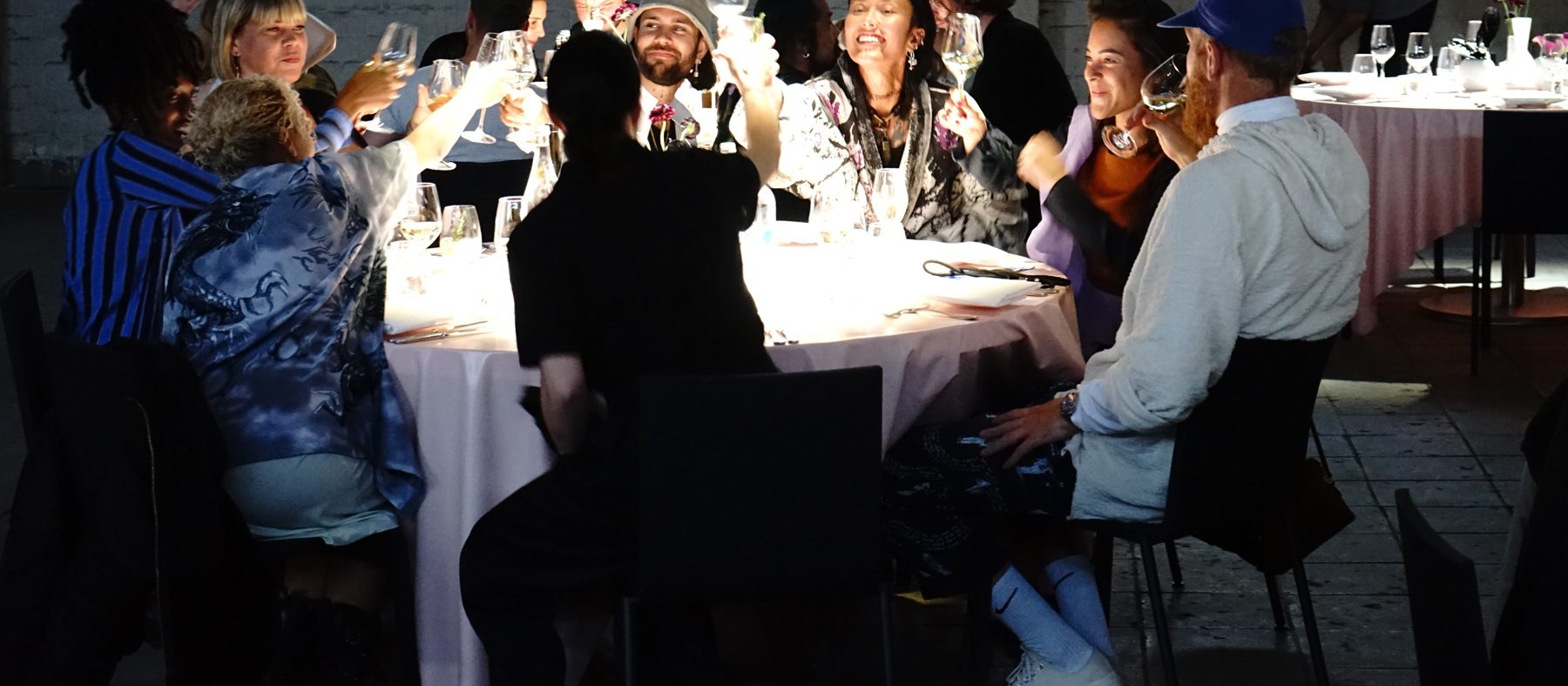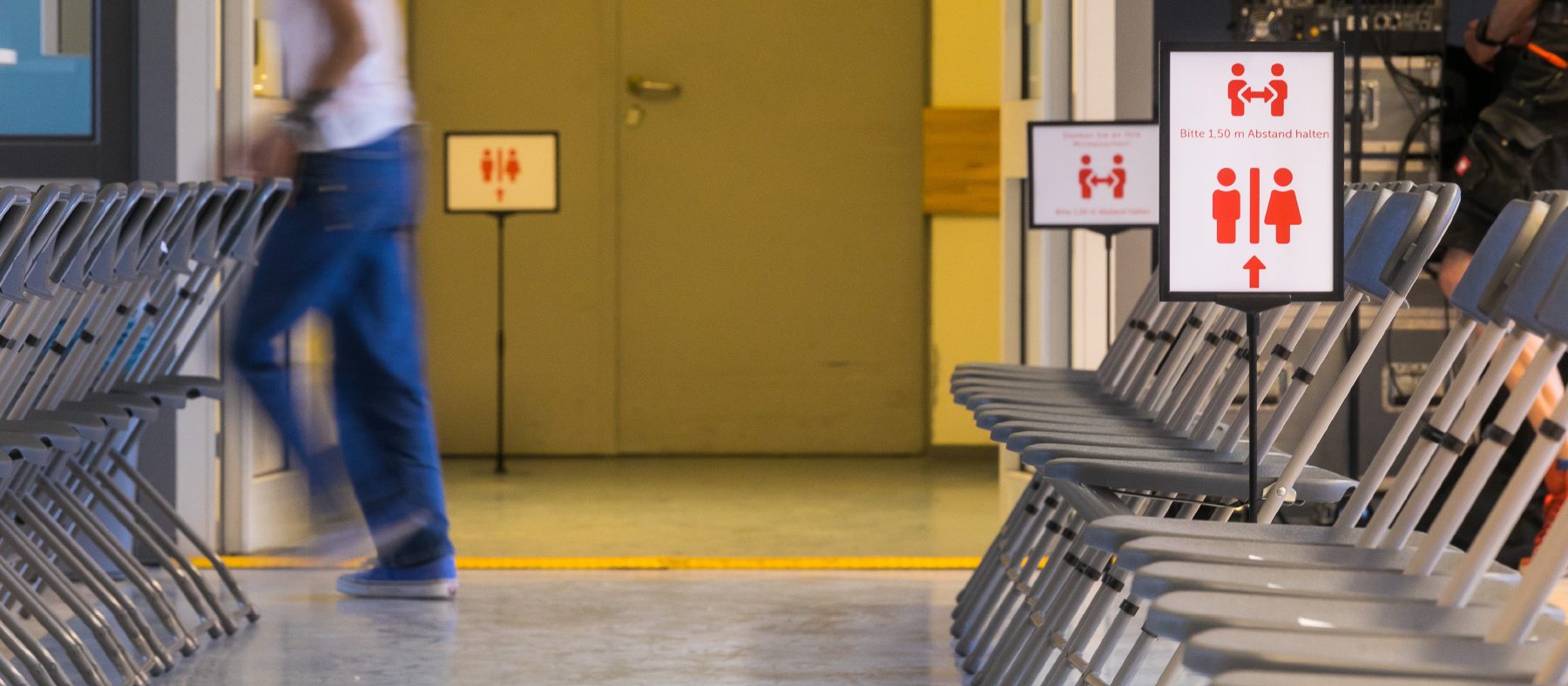 Event-Service
Facilities, Technics, Catering, Security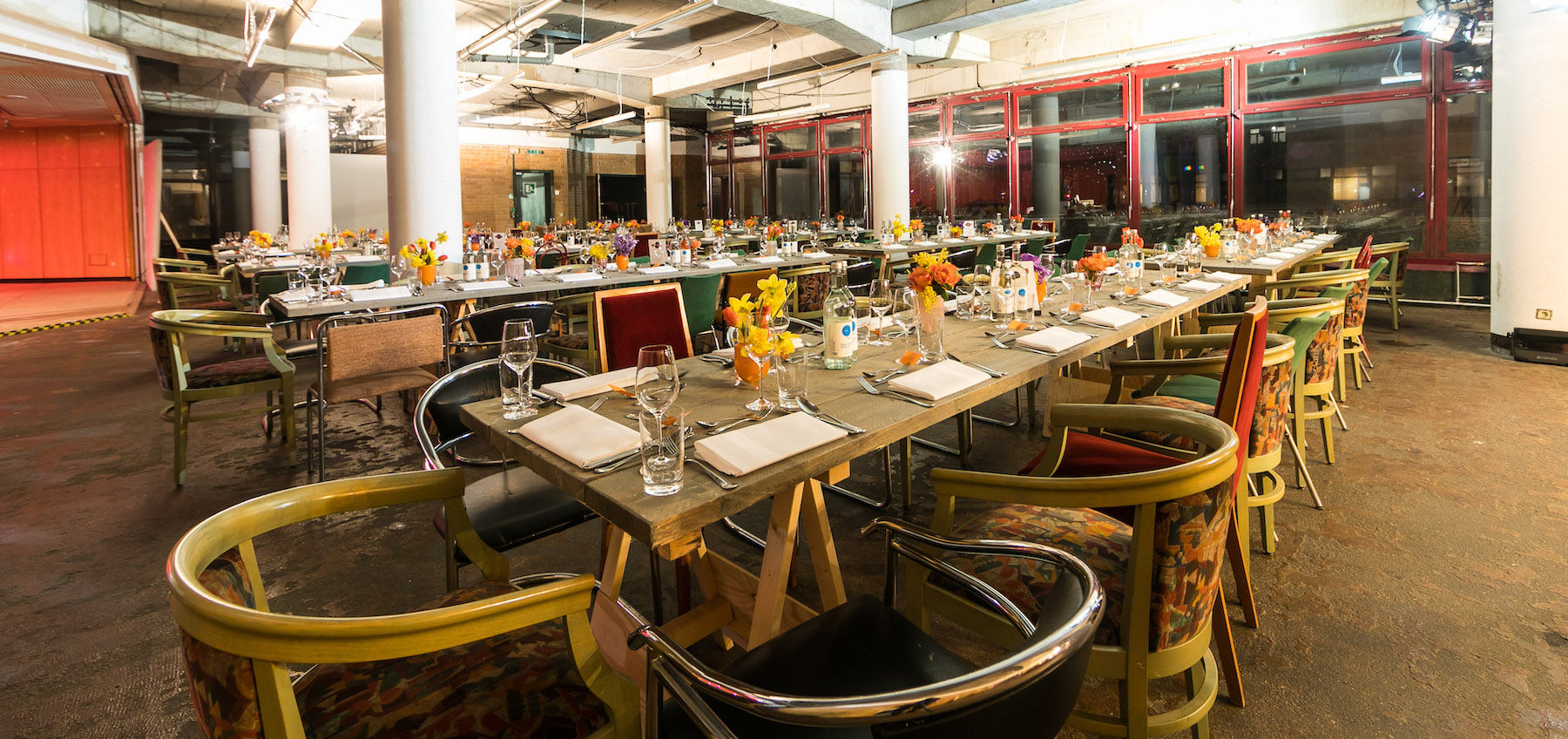 FURNISHING
The multifunctional location has a large event area on the 22nd floor, which measures 500 m² and offers a breathtaking view of Berlin. In addition, there are other rooms on the first and second floors available for your event.
TECHNOLOGY
The MIX has both a normal elevator and a freight elevator. This enables a pleasant stay and transport on the 22nd floor. In addition, it is equipped with high-voltage current and air conditioning, which enables comfortable work and cooperation.
CATERING
Our catering service Gipsy Berlin creates an individual offer for every occasion. Whether concept catering, flying, set dinner or buffet – our catering is adapted to the wishes of the customer.
+ classic and newly interpreted cuisine
+ regional products
SECURITY / COVID-19
The MIX also has an elaborated hygiene concept for the current virus!
52 seats are used by 181 chairs, so that a safety distance of 2m is guaranteed. There are also various disinfection stations and signs. Security staff checks that the guests are kept at a distance from one another before entering and entering the building and ensures that their hands are disinfected. An usher ensures that the distance to the seats is maintained. In addition, people on the podium or similar receive its own microphone, which is disinfected by technical staff after each use. Catering staff hand over food and drinks contactlessly and the toilet attendant ensures that only two people can enter the toilets at the same time.